LOOK! SKY WALKERS!
Every playground designer, playground equipment manufacturer, and park planner will tell you the importance of designing playgrounds and parks that are centered around the best needs of child development. Child development experts know that play is the way children learn. They learn important lessons about their bodies in space, their capabilities and limitations. Additionally they learn valuable social skills that can't be replicated in any other way.
Highwire took this thinking to the next level when they collaborated with a truly diverse team of experts to create the the play area at the Seattle Center. This playground was not only designed around the needs of children, it was designed and inspired by the imagination of a child.
The playground at Seattle Center was inspired by the drawing you see below. The design team was made up of playground specialists from Highwire, landscape architects, artists, and local non-profits. The team came together to transform the child's imagined playground into a reality.
Highwire takes the power of play very seriously. Find out how we can help you take your sketch from inspiration to installation.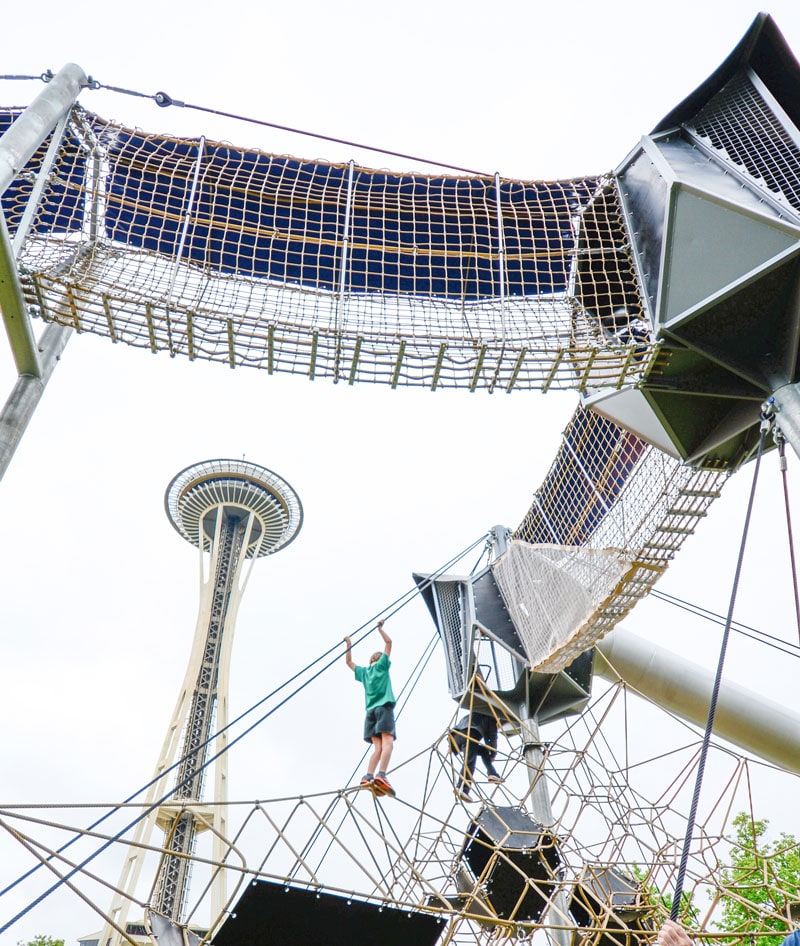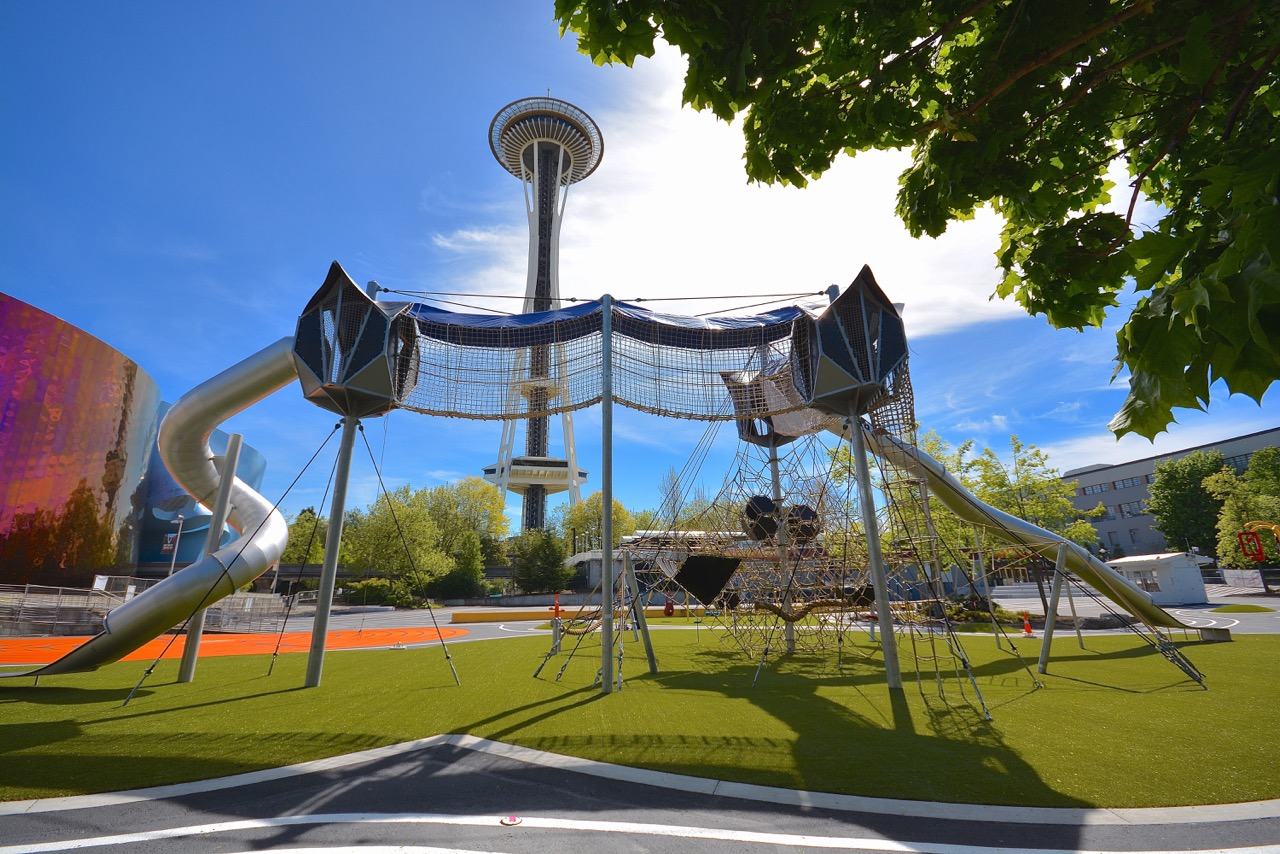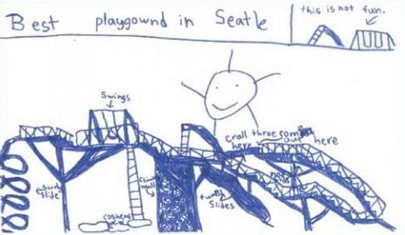 This drawing became the inspiration for the amazing one-of-a-kind playground seen below.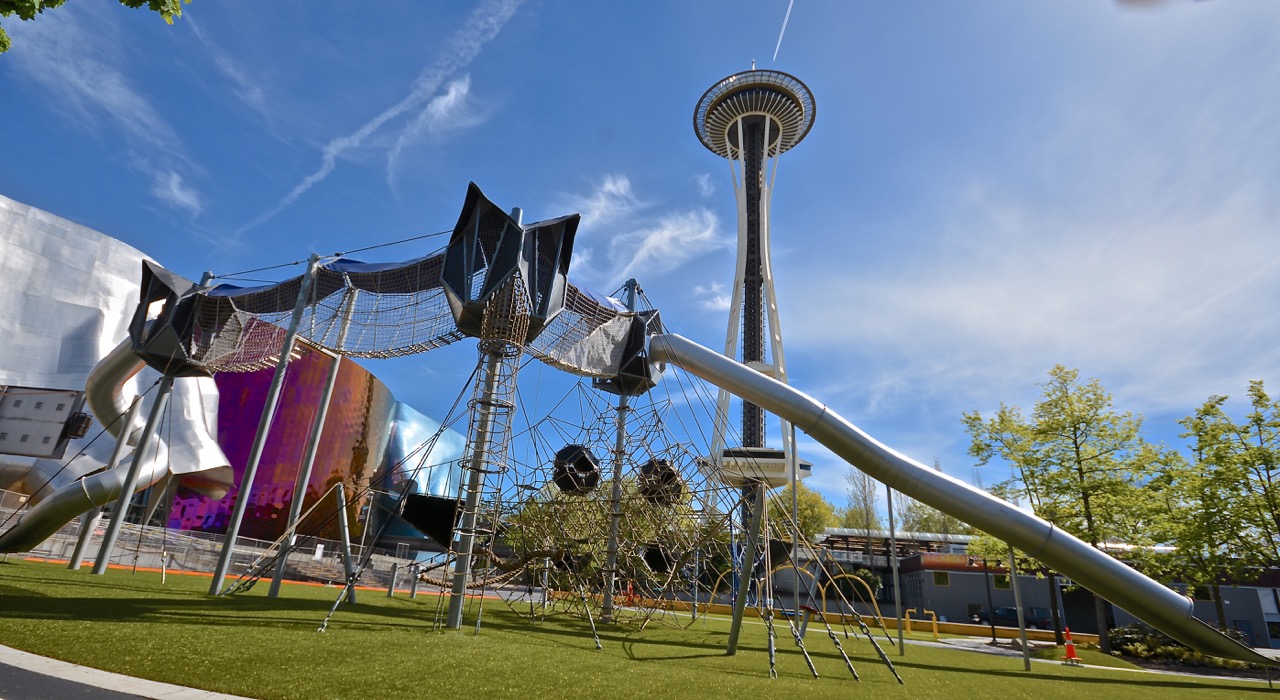 Highwire creates custom play areas and playgrounds for budgets large and small. Contact us for more information about the products you see here and all of the other specially designed park and playground equipment we have to offer.