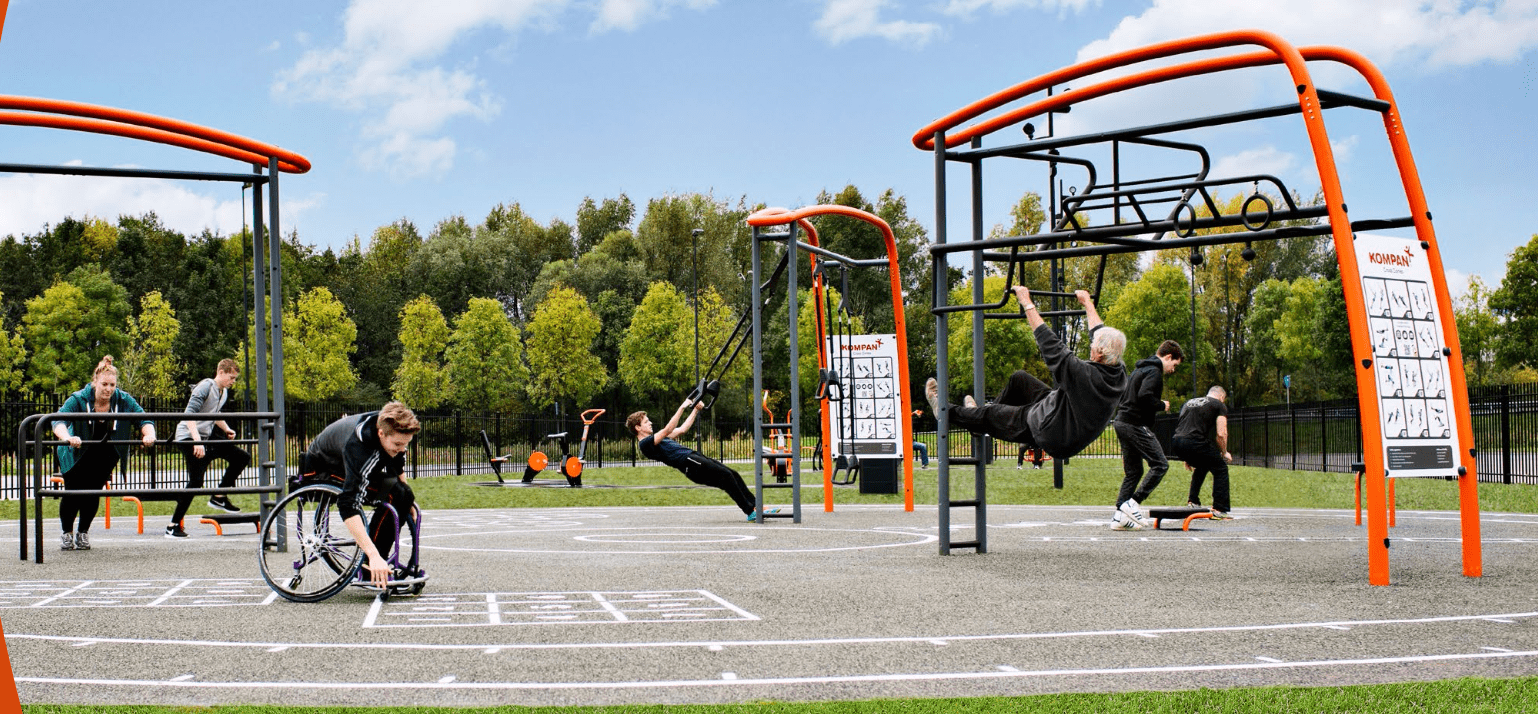 Playground Trends | New Playground Equipment
GAME CHANGERS
NATURAL PLAYGROUNDS | LOOPS | OUTDOOR FITNESS
These are our fav new playground equipment trends. We love them because they offer exciting new looks. More importantly, they include a focus on exceptional play value. Additionally this new playground equipment is for all ages and physical abilities. The natural look of the KOMPAN Robinia Line capitalizes on the trend toward playground design that includes natural materials.
In keeping with the natural playground design trend, IDS  introduces high quality, exceptionally realistic rock climbers. These also are designed for everyone. Young and old alike will appreciate the fun and challenge of these animal and nature-inspired rock climbers and play structures.
For a wildly different approach to new playground equipment, look no further than the KOMPAN Corocord Loops. These other-worldly designs inspire serious imaginative physical play. Kids decide how to climb on and off these rope loop designs. With access from every level, and every angle, these climbers will challenge even the most enthusiastic and energetic children.
Lastly, no kick-off to the new year  is complete without some inspiration to get outside and get fit.  KOMPAN outdoor fitness equipment is interactive. Additionally it is designed to provide complete workouts for people of all fitness levels. With an easy to install app or simple to scan QR codes, participants easily download a workout. Or develop one of their own from the simply designed and intuitive equipment.
NATURAL PLAYGROUNDS
Looking for new playground equipment and natural materials? KOMPAN's Natural Robinia line offers a full range of playground equipment using wood. Interestingly, these natural play structures include, playhouses, swings, springers, and more. Furthermore, wood playground equipment creates a natural play environment to encourage children to interact with natural materials and structures.
KOMPAN brings the natural playground experience to a new level of play development. Similarly, rock climbers and other nature-inspired structures from IDS offer play value that enhances the more traditional playground assortment of swings and playhouses. Inspired by nature, these sturdy rock climbers look as though they were carved by the earth.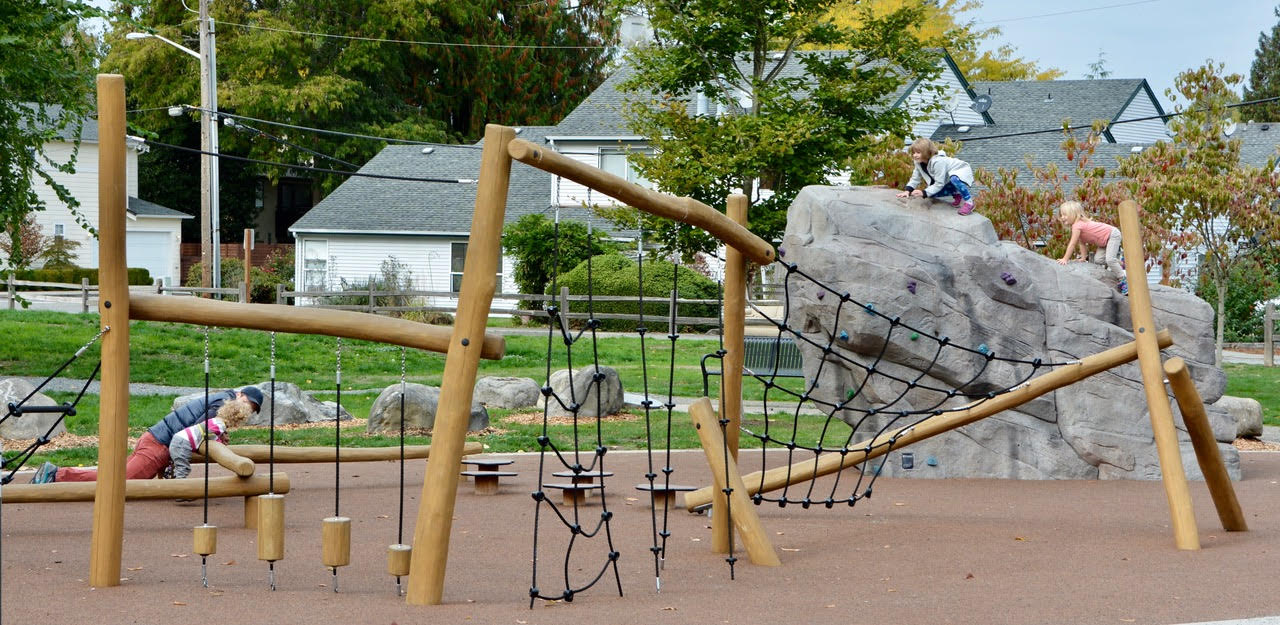 FITNESS EQUIPMENT
Another big trend happening in the world new playground equipment is Adult Playgrounds. While everyone knows that the worldwide obesity epidemic affects adults and children alike, not everyone knows the best way to combat this very serious crisis. Designing a playground exclusively for adults is one way to address the need for physical activity so lacking in most adult lives.
The playground equipment you see here is designed by KOMPAN for all ages. But it is the perfect collection for adults who want to improve their fitness, and get some fresh air at the same time. Each piece of equipment is utilized in multiple ways. Thereby ensuring that adults of all physical fitness levels can customize their own workout. Committed fitness enthusiasts will download the KOMPAN app. This app will guide them through an easy to follow workout. However the app is not required, and the equipment is intuitive enough to be used by just about anyone.
Healthy families make healthy communities. And we think the addition of adult-oriented fitness equipment is a great way to round out a traditional playground. Mom and Dad can work out while the kiddos climb and swing on the adjacent equipment. It's win-win playground design. For a great example this multi-generational concept , visit our featured project at Marymoor Park. See below for the latest in innovative and exciting outdoor fitness equipment for adults.