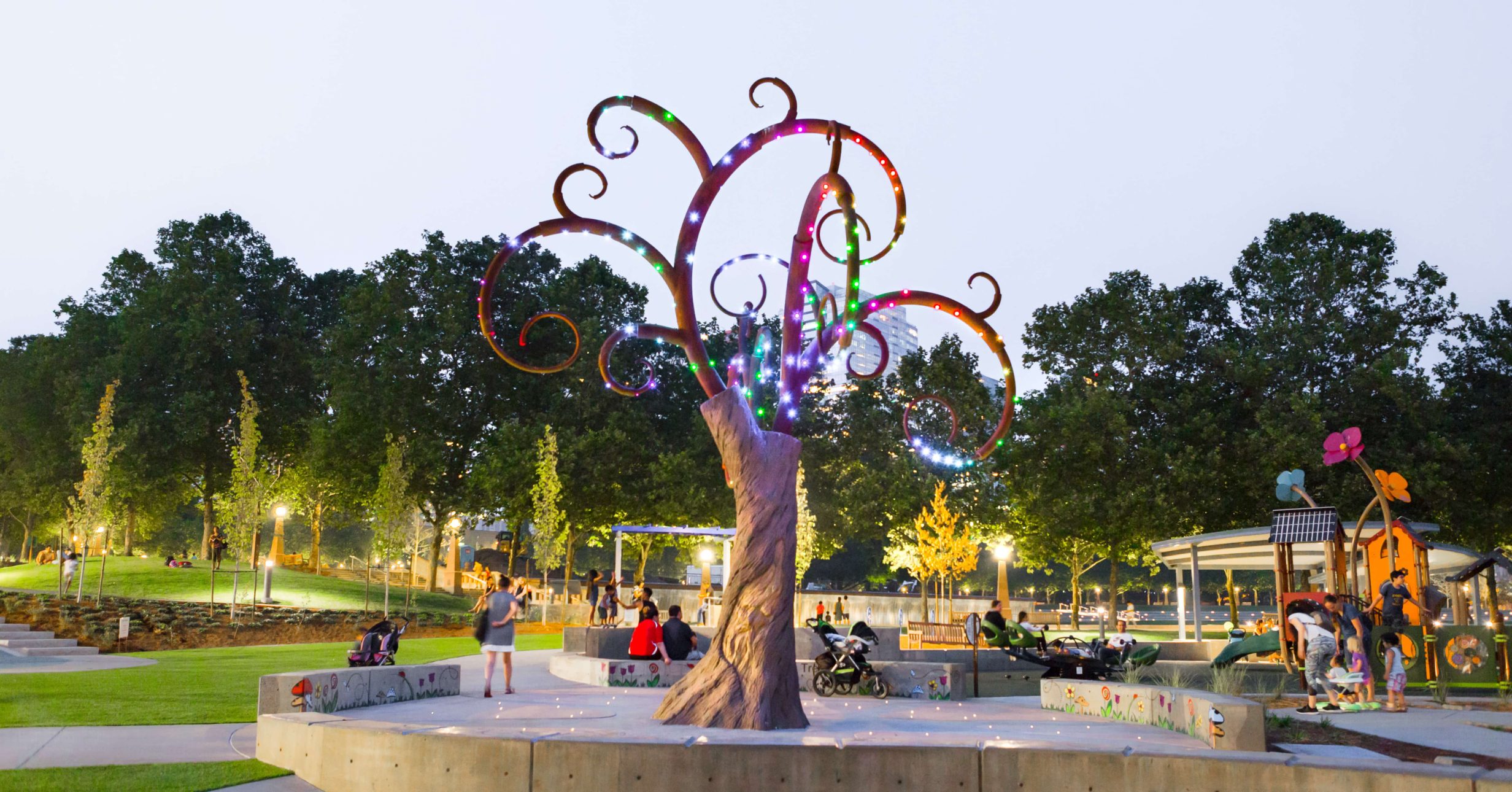 HIGHWIRE: HEALTHY | HAPPY | HIP
Commercial Play Equipment | Site Furnishings
Our play structures and park equipment are designed by KOMPAN and IDS. These commercial play equipment manufacturer's are recognized worldwide for inspiring play, and enriching the communities where they are installed. They employ product engineers consult  and child development specialists when designing every piece of play equipment. Commercial play equipment that inspires movement, and encourages social interaction leads to healthier and happier communities.
In addition to fantastic custom commercial play equipment, Highwire knows that the details make a park or playground seem special. When carefully chosen they enhance the setting and invite adults and children to stay for longer periods of time. Planning a beautiful playground, park, or public space requires great attention to even the smallest details. We think finishing touches, like tree grates, trench grates, bike racks, bollards, receptacles, planters, and of course benches set the tone and improve aesthetics.
Similarly, when designing and choosing amenities to complement commercial play equipment it is important not to overlook the comfort of all visitors to the space regardless of the time of year. Canopies, shade sails, and commercial grade umbrellas provide shelter from the sun and the rain. Regardless of the weather children need to get outside and play. Our commercial play equipment is designed to withstand harsh weather environments like Alaska, Hawaii and Washington.  For this reason, Highwire provides shade structures for every application.  From small structures to cover benches, to large shade structures that cover entire play areas. We have a full line of stylish structures that are as functional as they are attractive.
We offer a wide range of safety surfacing products all conforming to ADA and ASTM requirements. We can advise on the best products for common areas, multi-use fields, and playgrounds. Poured in place rubber, rubber tiles and mulch we have safety surfacing options for every budget and application.
Highwire has the right commercial park equipment and commercial play structures for every application.